Buy 4 Masks & Get Free Shipping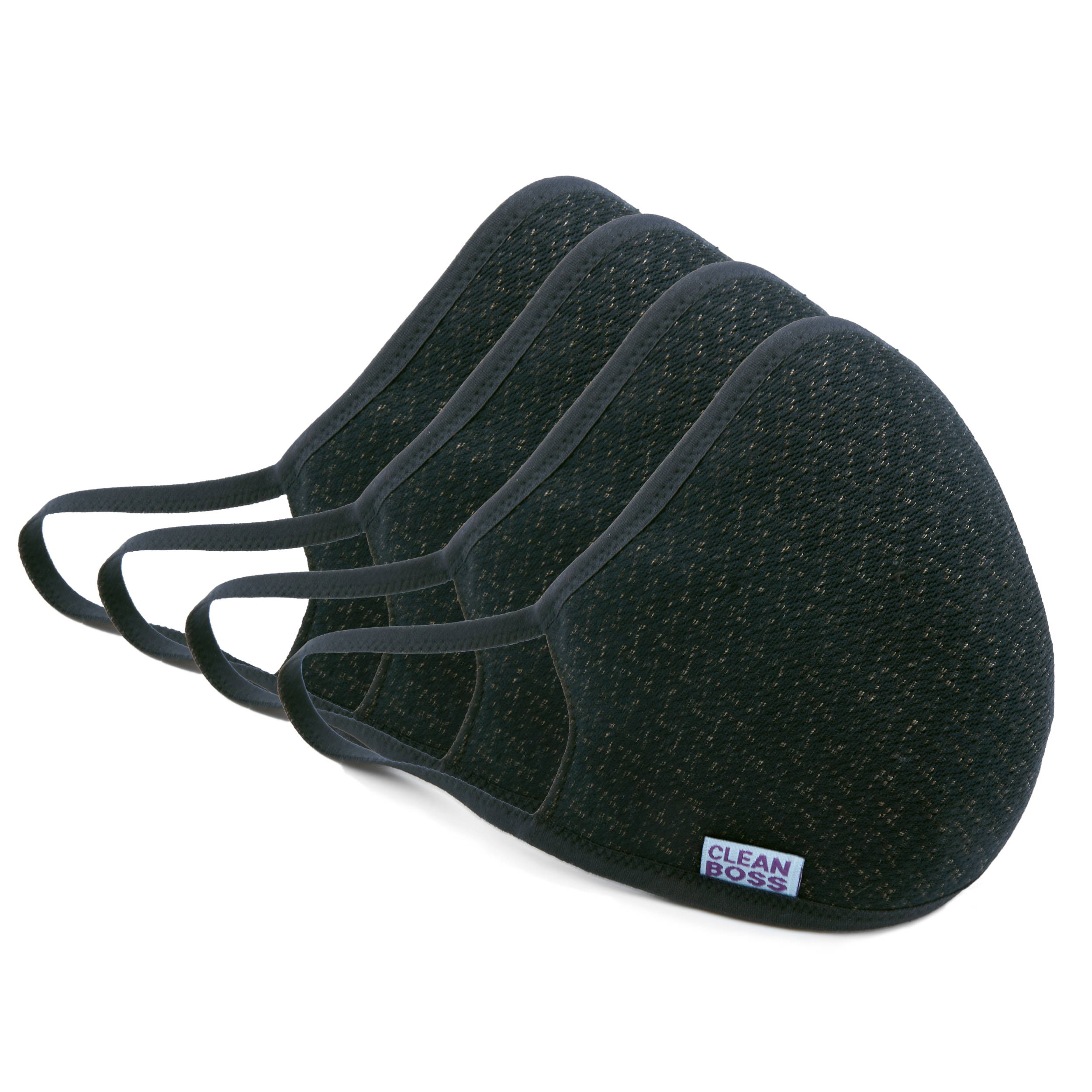 Quick Buy:
4 Pack of Black

GET FREE SHIPPING
Click your size for express checkout
SUPPLIES LIMITED

GET FREE SHIPPING
Click your size for express checkout
SUPPLIES LIMITED
Quick Buy:
4 Pack of Heather Cream

GET FREE SHIPPING
Click your size for express checkout
SUPPLIES LIMITED

Quick Buy:
4 Pack of Magenta

GET FREE SHIPPING
Click your size for express checkout
SUPPLIES LIMITED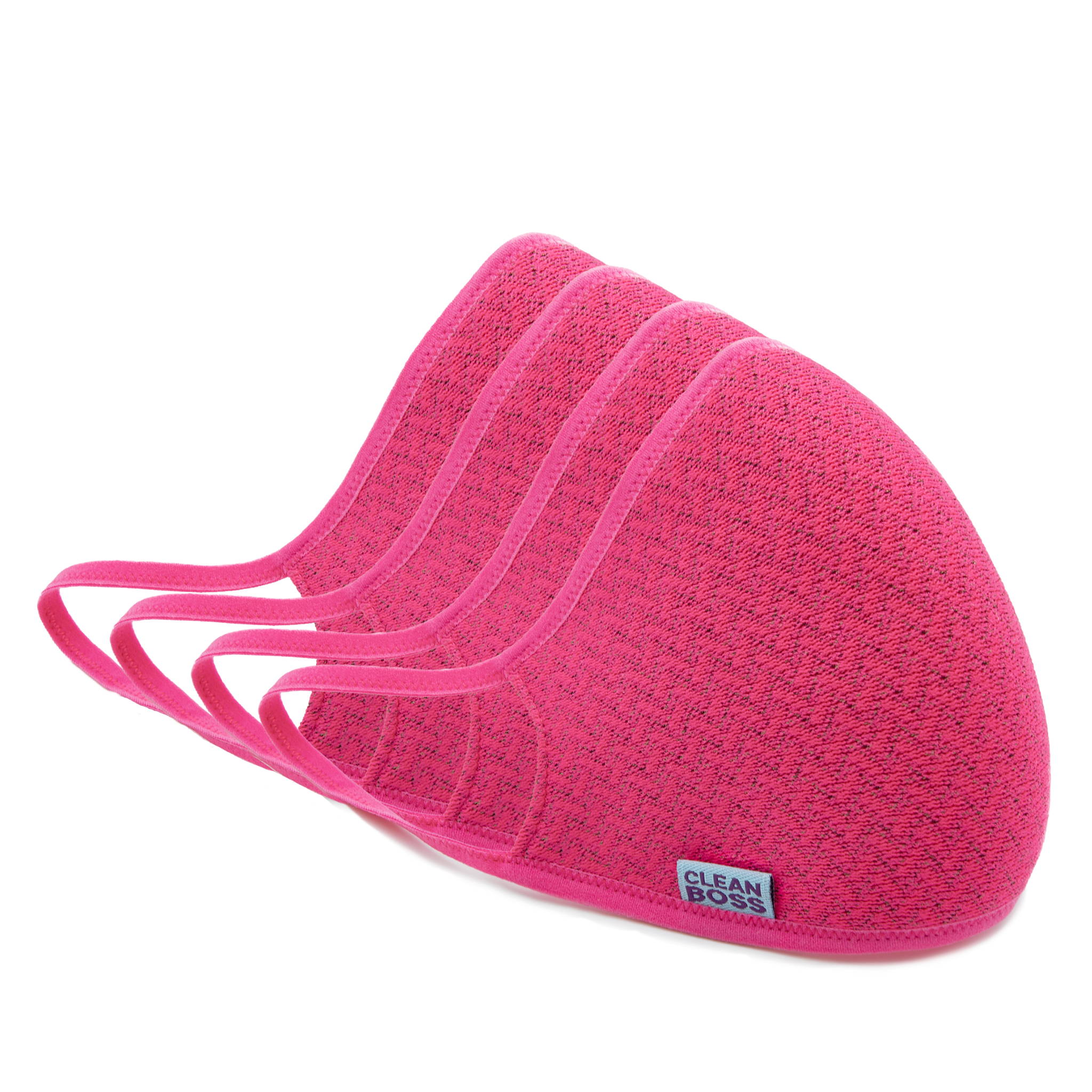 Buy 4 Masks & Get Free Shipping

"I love that I can breathe in this mask. This is the BEST MASK EVER!"
Angela
"It's impressive that it's the same anti-microbial technology that's used in the space program."
Ian

"As a hairdresser I really feel so much more protected with THIS mask."
Jamie
"It's so comfortable I forget I even have it on. It's amazing!"
Claudia


"The moisture wicking keeps my face dry even when I'm exercising."
Selena


"I feel like I can breathe so easily and it stays molded away from my mouth."
Jill



CleanBoss Mask has an exclusive 3-layer system designed using the same technology as they use in the space program. The outside and inside layers infused with permanent anti-microbial Silver Ion Fiber Technology to protect the integrity of the mask and CONTINUOUSLY KILL GERMS that cause odors and stains. The middle layer is a high-grade edge-to-edge VirusGuard™ ProMax Mesh Filter that is permanently sewn into the mask, and never needs to be removed or replaced.
What does the Fabric of CleanBoss Mask Feel Like?
CleanBoss Mask has a soft, smooth hand feel inside and out. The inside has a moisture wicking technology to help keep your face dry and cool. The fabric content is polyester with a small percentage of nylon and spandex for added stretch and comfort.
How Does Silver ION Fiber Technology Work?
The same technology used in the space program, anti-microbial silver ion fibers are infused into the inside and outside layers of CleanBoss Mask. The technology is always on, completely re-washable, and is used to protect the mask from odor and stain causing bacteria.
How does the VirusGuard™ ProMax Filter Work?
Exclusive to CleanBoss, this highly advanced patented mesh filter is fine enough to filter out many common germs, viruses, bacteria and allergens, but breathable and flexible enough to make an exceptional and comfortable core for CleanBoss Mask. It never needs to be removed or changed, and the entire mask is completely washable.
How Is CleanBoss Mask So Comfortable?
The answer is the shape. CleanBoss Mask is contour molded to sit away from your face and lips, which provides you coverage while giving you room to speak and breathe easy. Sturdy enough to reliably stay out of your mouth, but flexible enough for long-term comfortable use.
Do You Ever Need To Change The Permanent Filter?
No. The VirusGuard™ ProMax Filter is sewn directly into the mask between two layers of anti-bacterial silver ion technology. It never needs to be removed or changed, and the entire mask is completely washable.
How Do I Wash CleanBoss Mask?
All components of CleanBoss Mask are washable, including the permanent filter. To protect the integrity of the mask, we recommend machine washing in the lowest cycle, or gentle hand washing. Allow to air dry. For lasting structure, do not fold and scrub the mask against itself.
Does CleanBoss Mask protect against Covid-19?
The CDC recommends that everyone over the age of 2 wear a mask when in a public setting. CDC further recommends that desirable masks include tightly woven weaves, be breathable, and have 2 or 3 layers of protection. CleanBoss Mask meets or exceeds these recommendations.
Is CleanBoss Mask medical grade?
The CDC states that medical grade masks should not be used by the general public, as they should be preserved for medical workers. CleanBoss Mask is not medical grade, and is not intended for medical use or approved/endorsed by the FDA.

Individuals with smaller or average sized faces and those who wear smaller or average size hats are recommended the Small/Medium size. Individuals with larger faces and those who wear large hat sizes are recommended the Large/X-Large size.
Measurements of Each CleanBoss Mask Size: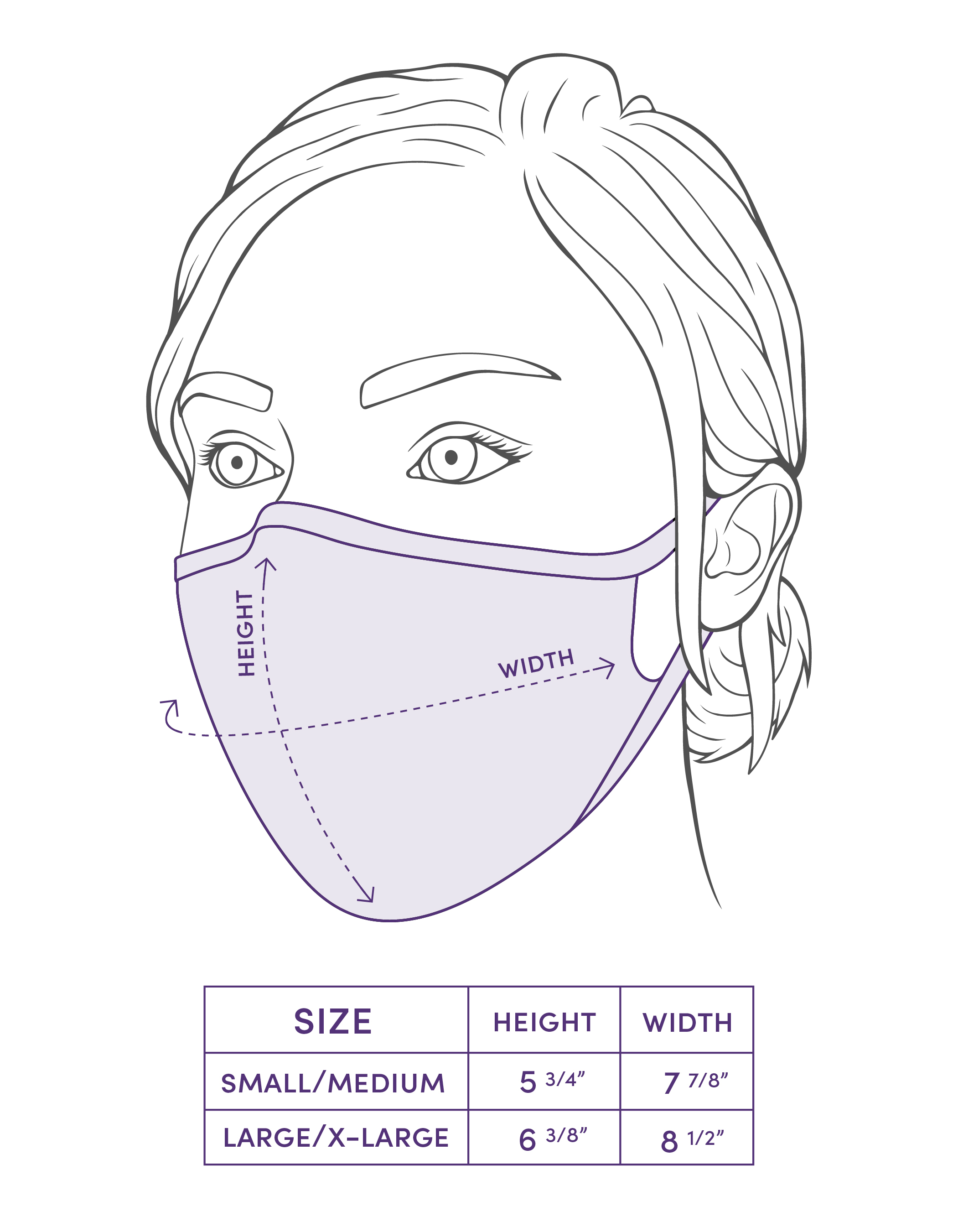 Given the nature of the product and purchase, our 30 Day Guarantee does not apply to CleanBoss Mask.
All sales of CleanBoss Mask are final.
For any further questions, please contact Team CleanBoss at support@cleanboss.co.